Case Study
SumOfUs Protects Bees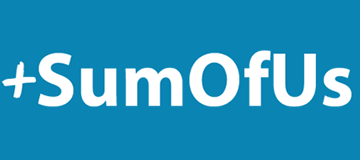 SumOfUs has been working for many years to protect bees, which are dying off at alarming rates around the globe. Because bees are the main pollinators for much of our food supply, their collapse is extremely alarming. While many potential causes have been implicated, scientists are zeroing in on a particular class of pesticides called neonicotinoids as the main culprit.
Some governments have shown a willingness to restrict the use of those pesticides, but others — particularly in North America — have not. To bolster their campaign and raise public awareness of the issue, SumOfUs decided to take a different tack than other organizations. In addition to large industrial farmers, many individual consumers use the dangerous pesticides in their gardens — this campaign would target these individual consumers.
---
SumOfUs obtained a list of all True Value and Ace Hardware stores in North America, which sell garden supplies. They loaded these as targets into an Effort, and asked their members to lead local campaigns demanding the stores remove bee-killing products from their shelves.
Once they had recruited petition leaders and signers, SumOfUs reengaged these supporters and asked them to stage petition deliveries to the stores, generating local media attention. While some local efforts don't have the same scale of impact as a national campaign, they can help identify core activists, model successful campaigns, and build momentum to escalate to larger targets.
---
Allyse Heartwell
Deputy Digital Director,
350.org
Allyse Heartwell
Deputy Digital Director,
350.org
ControlShift Labs' distributed campaigning platform has been key to building the Fossil Free campaign advocating for divestment from fossil fuels. Our CSL instance let us equip activists with templates and a set of easy-to-use tools, allowing the campaign to become a real movement with life and direction of its own."
Sam Mclean
National Director,
Getup! Australia
Sam Mclean
National Director,
Getup! Australia
ControlShift isn't just a service; it is driving a fundamental and important transformation in our movement by putting organising tools directly in the hands of our members... Scaling up ControlShift is a really smart investment; from Australia to Bangalore, where the idea was born, it's a platform that is already tilting the balance of power to citizens."
Caitlin Armstrong
Digital Communications Specialist,
Amnesty Canada
Caitlin Armstrong
Digital Communications Specialist,
Amnesty Canada
Our old system made it hard for members to participate. ControlShift made it easy."